Modern Copperplate brush for Procreate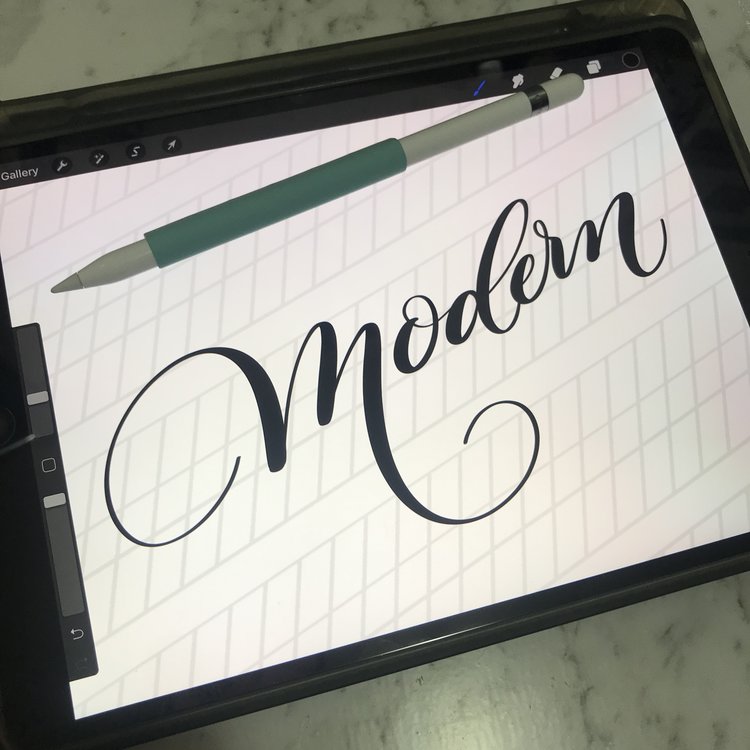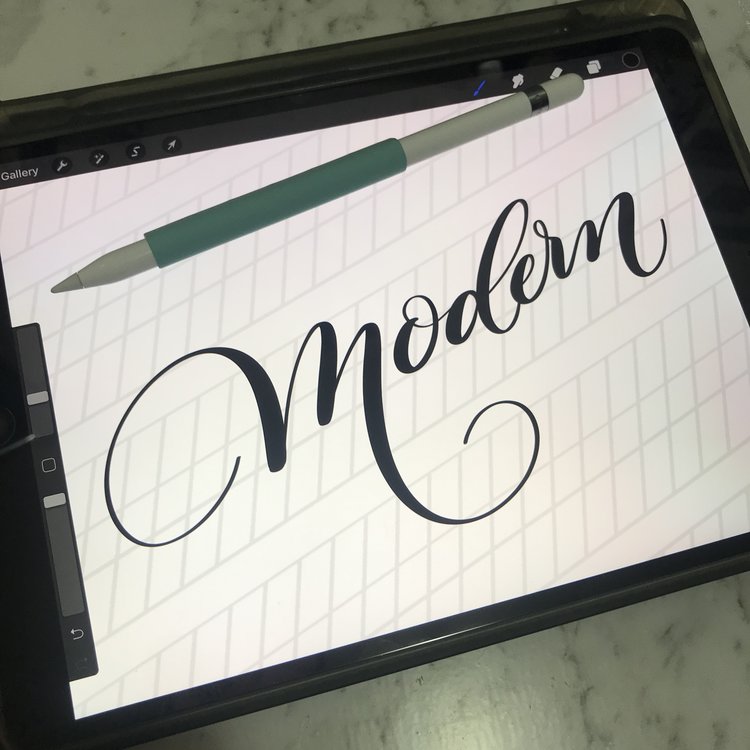 Modern Copperplate brush for Procreate
I couldn't find a copperplate brush for Procreate that did everything I wanted, so I made my own!
Modern Copperplate
An oval-shaped brush that's very responsive to pressure, sliding from thick to thin. The brush has smooth edges that scale well. It mimics a blunter pointed nib, allowing you to get rounded tips on your copperplate. It's good for modern lettering that comes close to mimicking the kind you can get with a pointed pen on paper.
Two notes on using this brush:
If you find this version is too 'shaky' for you, you'll want to go into the brush settings and turn "Streamline" on - I think most people will adjust that to suit themselves anyway. I keep it mostly turned off for my work but I only want to make things hard for myself, not for you!

If your shades are coming out "wrong", it might be that the shape of the brush is aligned to the wrong side of the page - either turn your page, or go into settings to "Source" and rotate the little rectangle there. The oval needs to be horizontal to your paper for this brush to work as designed.
Important stuff:
You must have the Procreate iOS app to use these brush files. You will need an Apple Pencil and either an iPad Pro or an iPad 6th Generation or higher. Older iPads and other devices will not work to full potential.

You may use these brushes in personal and/or commercial work without limits.

You may not reshare or resell the brush files themselves.

I cannot provide technical support beyond the included installation instructions. If you get stuck, there are many tutorials on installing Procreate brushes, and several different methods to do so.

Due to the digital nature and low purchase price of these products, no refund is possible. If you have any questions about the file please contact me before you purchase it.

When you purchase the file, you will receive a download link valid for 24 hours from first access.

Have fun!